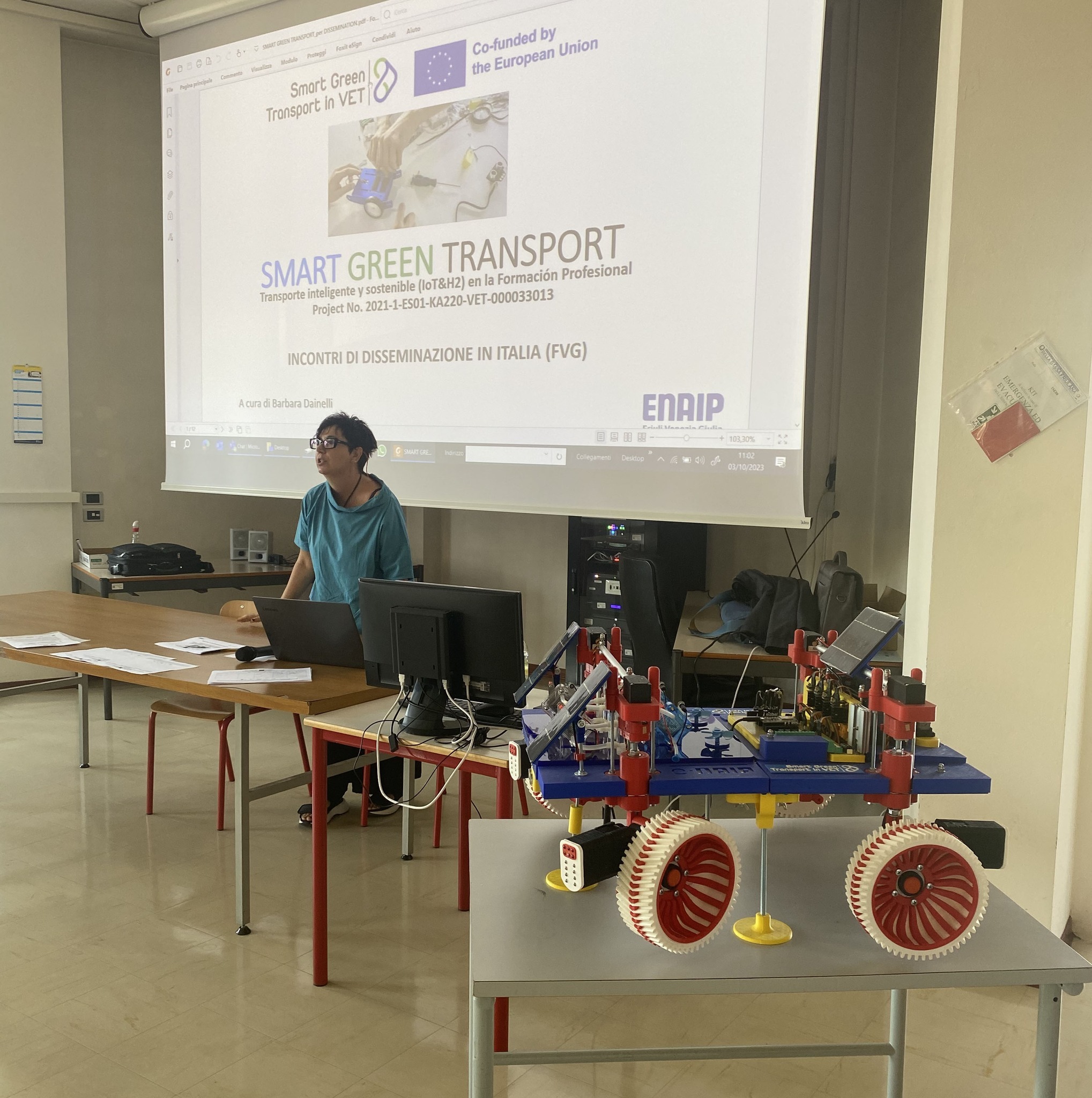 This morning took place the first dissemination meeting of the Erasmus+ Smartgreentransport project in Italy, reserved for teachers and students from ISIS Bassa Friulana in Cervignano del Friuli (UD). More than 80 students and all teachers involved in the project attended the presentation of the project and its achieved objectives.
A particularly interesting moment was the presentation by Professor Roberto Gorza, who guided the attendees step by step through all the phases of designing and building the educational vehicle aimed at exploring hydrogen-powered sustainable mobility.
In his passionate presentation, it became evident how knowledge and skills in mechanics, electronics, computer science, 3D printing, as well as problem-solving and creative thinking, were utilized.
And if you want to learn more about #Robotics #IoT #Hydrogen #Sensors, and much more, there's always the free course
https://smartgreentransport.com/index.php/it/home-italiano/